Ignition change Melbourne
Looking for a locksmith to fix your ignition at any hour?
Need to change you ignition lock after keys were stolen ?
We will make sure you receive the best prices and the best response times!
24 Hour locksmith Service
With locksmith melbourne you will never have o wait to long!
We make sure to offer professional service in great prices.
Moreover we make sure you will always have the best response time.
Therefore we are available 24 hours a day no exception to public holiday or Sundays! we will give you the best price you can get!
Call now for quality and qualified automotive specialists.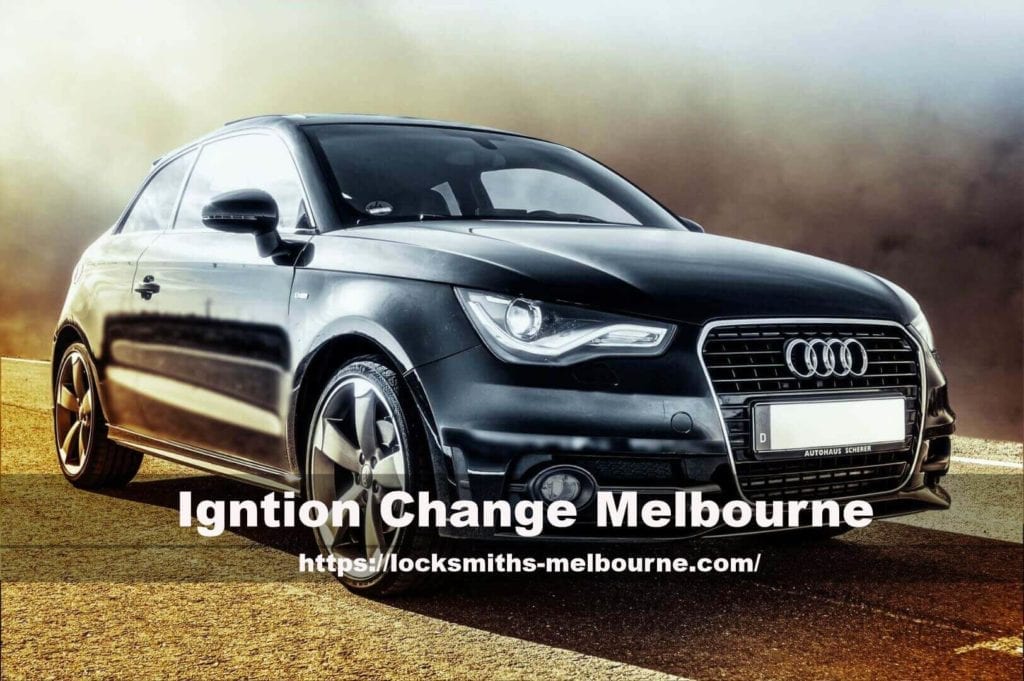 An ignition system generates a spark or heats an electrode to a high temperature to ignite a fuel-air mixture in spark ignition internal combustion engines, oil-fired and gas-fired boilers, rocket engines, etc.
Moreover, The widest application for spark ignition internal combustion engines is in petrol (gasoline) road vehicles such as cars and motorcycles.
The ignition lock cylinder is located inside the assembly or lock body that is often welded onto the steering column.
In addition Most of the time, when there is a problem within the ignition system, it will be caused by a fault within the ignition lock cylinder.
Moreover, ignition locks are difficult to replace and require a professional to make sure there will not be any damage to the lock.
therefor it is very important you call a professional automotive specialist to fix the problem for you.  
Call for quality services
Finally, If your are looking for qualified insured and licensed locksmith.
Moreover, It is best to call locksmith melbourne. We will make sure you receive the best locksmith service in the area.
Example for services we provide: