How To Secure Your Home In The Best Way?
The most important place to most people if not to all is home. It's where we start and finish our day. It's the place where we feel safe. But is it really as safe as we think it is? Are we doing everything we can to secure it?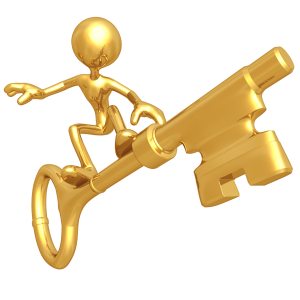 According to ABC news  over the past year there has been 224 home invasions in the Melbourne area (post code 3000) – an increase of 7.15% from last year (208 in 2018). Also, there were 294 carjacking, an increase of 23.8% from last year – 224 incidents.
In addition, according to Wikipedia,in the past year there were 652 burglary incidents per 100,000 people. Furthermore, over 2600 theft incidents per 100,000 people has occurred in the past year in Melbourne.
What Are The Reasons why a certain property is been target:
No activity was spotted in or around the house: No vehicles parked in the driveway. No lights on inside of the house. Even overflowing mailbox – all can help the burglars think that the property is empty.
Attention drawing: Expensive cars in the driveway. Valuable items presented in the yard or next to a window or a door. All can draw the burglar attention and interest.
Knowing your schedule- Some people try to listen to your conversations in order to find out when you'll be gone. A simple Phone call with your friend may be the perfect way for a burglar to gather information about the next place. Since they know exactly when you'll be out, it's easier for them to break in to your home.   
So what can I do to assure my home is safe?
Making sure all of your locks are reliable and strong:
We, at Locksmith Melbourne recommend only on the best locks companies in the market. Companies such as Mul – T – LOCK , Medeco and Yale. We take our clients safety very important and do our best to make sure that they feel safe at all times. We would like to notice that we also work with lock companies that we don't sell. A strong lock takes a big part in preventing breaking in, so you should choose only the best one.
Installing security system for your house:
55% of those who had their homes being broken into said they don't have a security system. Only 29.6% of all Australian homes have working security systems installed. A security system has many roles in protecting you house. First of all, it alerts you whenever a break in takes place, and calling the police for help. Furthermore, it's a great deterrent against burglars. Once realizing that the property they are about to break in has a working security system, the burglars usually give up and move to a different place. Also, when a break in occurs, the system captures the burglars and provide proof for the police and for the insurance company.
Trusting only in the best locksmith company to secure your property:
Once you're in need for a locksmith service, you should only choose the most professional and reliable company. At Locksmith Melbourne, our main goal is making sure our customer feel secure at all time. All of our technicians are the most professional and experienced you can find in the market today. Moreover, they are always ready to come and help you with your problem. Also, they carry a variety of tools and products so they would have solution to any problem you might face.