House Lockout- 24 Hour Locksmith Services
House Lockout – Find yourself locked out of your house? This is an emergency and we are here to help!
Our skillful technicians are just minutes away and do it for the best price in Melbourne.
No matter what the emergency call now for immediate assistance and you will be back in and cosy and warm.
The Best Price For House Lockout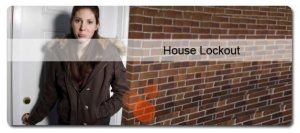 There is nothing worse than being locked out of your house and we understand the distress that this can cause
That is why we offer quick and efficient service for this unpredictable event.
Maybe the key isn't turning in the lock? No problem we can open it or repair or replace it for you right away!
Again, this service is within reach 24 hours a day, 7 days a week!
Fastest Response
Also, our expert technicians can open and re-secure your property in minutes. All at a cost friendly price to suit your current budget.
Sometimes your child or pet are locked in and in this extreme emergency we understand and give you the top priority! Sending a technician who is seconds away to open that door.
Warranty And Guarantee
We deal with all possible scenarios when it comes to house lockouts. Our locksmiths carry a selection of quality locks in their trucks all the time to resolve any predominant emergency.
Sometimes the situation is simply that you just need the door unlocked and you can handle it from there and that's what we do.
Security Upgrade
Otherwise, you might want to take advantage of our lock change solutions to avoid any intrusions in the future with a security improvement or perhaps even standard new locks with smooth and problem free operation. As well, if a key has been lost but we've opened the door and you have a key inside we can re-key the lock to a different key and make copies for you and your family if need be.
At 24/7 Melbourne Locksmith, our goal is to get you back into your home and have it re-secured for your safety and peace of mind.
Licensed And Insured
At Locksmith Melbourne we have competent locksmiths for house lockout, lock change, lock re-key and security upgrade including installments of a keypad and high-security locks.
Most noteworthy is you will also get a 90-day guarantee on the parts they install, so everything will keep working properly in the long run.
Call us now at 03-83623239 for fast service you can trust!