Broken Key – How to prevent it
Finally got home after a long and exhausting day and broke the key in the lock? Now, not only you can't get in and relax, you'll need to find someone to fix it.
There are several reasons for this situation to happened, and few ways to fix it. The best solution to your problem is to call a locksmith service for help. Locksmith Melbourne is here to help 24/7! We can be in your location within 20 minutes from your call, to extract your key and repair the damage. Moreover, we can help with changing the lock on the spot if needed. Our technician carries all the tools and equipment they need to repair any problem on sight.
Furthermore, there are several ways to prevent this from happening. We put together a small list to try and help you with prevent a broken key.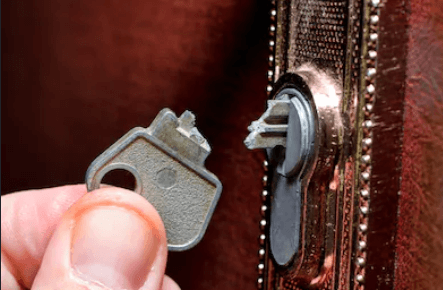 Locksmith Melbourne tips on how to prevent a broken key situation:
Don't force the key in:
Whether the key enter the lock smoothly or not, don't push it inside. It's designed to enter easily and with no use of force, so if it doesn't fit in, it means something else is happening. Try taking it out and see if you have the right key or if you enter it properly. Using
Use the key for its original purpose:
Only use your key to lock or unlock the door. Don't try to open a soda can with it, or cut a box open. The material the key is made from is wicker than you think. Using the key for other purposes may cause serious damage and lead to a wicked key.
Replace your key every period of time:
Keys have shorter durability than you think. That's why, in order to keep your keys at its best shape, replace them every now and then. Moreover, there are some signs that helps you know when to replace it. For example, if you can bend the key, or you can't insert it as easily as before – You should replace it.
In conclusion, following the tips above can help you prevent from your key to break in half.
However, if you found yourself facing this problem, contact us! Locksmith Melbourne can help you any time. We're here for you 24 hours a days, 7 days a week.